Training program and year: Brigham and Women's Hospital, CA3
Destination: Hospital Virgen de la Puerta, Trujillo, Peru
Sponsor/Funding: Dr. Du travelled with the Global Smile Foundation and was sponsored by her department.
During my third post-graduate year in anesthesiology training, I participated in a global health experience through the Global Smile Foundation (GSF) in Trujillo, Peru, from May 24 to June 2, 2019. The Global Smile Foundation is a well-established non-profit organization founded by Dr. Usama S. Hamdan, an otolaryngologist in Boston, dedicated to providing comprehensive cleft care to underserved populations in various countries across the world for over thirty years.
GSF was hosted by Hospital Virgen de la Puerta, a local public hospital, for the site of our six-day mission. Our team was made up of multidisciplinary professionals from across the United States and the world, including Australia, England, Lebanon and Columbia. Our team included five surgeons, eight nurses, five anesthesiologists, nineteen dental personnel and three speech therapists and nine support personnel responsible for administration, information technology and logistics. Additionally, there were numerous international and local volunteers.
We arrived in Trujillo from Lima on Saturday night. Sunday was screening day, during which hundreds of families from across the region with children who have cleft lip, cleft palate or both poured into the hospital for a chance to have their lives positively changed forever. We also unpacked and prepared our supplies for the coming week. The hospital graciously gave us access to three of their four operating rooms (ORs), reserving one for emergent cases. Monday through Thursday, we conducted three cases in each of the three ORs per day in addition to doing cases out of the OR that only required local anesthetics. Two cases were completed in each OR on Friday, we then carried out post-operative screening for all our patients from the entire week. We packed and cleaned up before we headed back to our hotel to get all dolled up for a dinner celebration. That was an absolute whirlwind of a week!
I did not imagine we could accomplish so much and touch so many lives in the span of six days. We screened 240 patients, completed 49 surgeries on 44 patients and conducted 235 speech sessions and 2061 dental procedures. Practicing in an unfamiliar environment with people we had just met, further confounded by language barriers, undoubtedly had its challenges. However, this experience helped me hone the fundamental anesthesiology skills of adaptability, flexibility and vigilance.
One of the most challenging parts of the experience for me was the emotional toll of knowing we could not operate on all the patients who showed up that Sunday filled with hope for a better life. However, I am comforted by knowing that GSF has fostered long-term relationships with local partners to follow up with patients and maintain contact with those who will be prioritized for next year's mission. GSF also empowers local providers through training and capacity building so that the enormous need for cleft lip and palate repair in the region is not only met by foreign nongovernmental organizations, but by increasing local capabilities to allow for sustainability.
I am grateful to have played a part in contributing positively to the lives of our patients and their families. Additionally, I felt privileged to work with a team with such diverse backgrounds and perspectives and we all worked together towards a single goal of caring for our precious patients.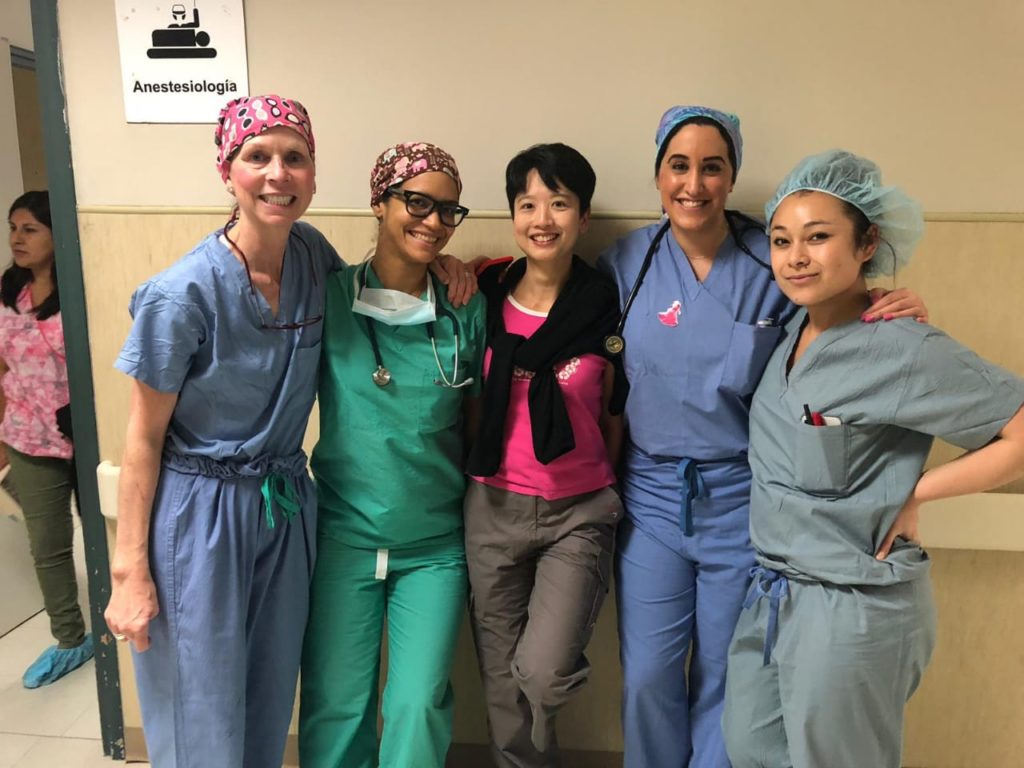 Trip Report: Amy Du – Global Smile Foundation, Trujillo, Peru